This is a place where I do all my scrapbooking and handicraft work. All scrappers and non-scrappers are welcome.
Wednesday, February 27, 2008
This Greeting Card is combination of Punches and Rubber Stamp on Horizontal and Vertical Design .......
Horizontal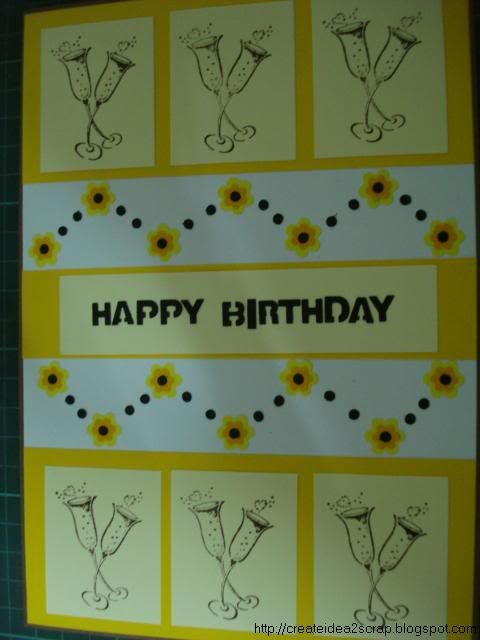 Thanks for Looking ......
Sunday, February 24, 2008
My 1st Distress Ink Pad when i had attended the Scrapperlicious Distressing and Masking Class which is held on 06 December 2007 ..... and I love it ... :)
Wednesday, February 06, 2008
To all my fellow chinese and those who celebrate the Chinese New Year:GONG XI FA CAI and have a great Happy Chinese New Year. May this year bring to all of you lots of health and prosperity


Takecare n enjoy holiday .......