Hi everyone .....
How's your weekend ?? I hope you had a great weekend !!
Over weekend, i read craft magazine on Papercraft Imspiration October Issue which i brought it recently. I like their free gift on Christmas Card Kit. One of the image i like the most and decide to do the convertion of the craft to punches method (Not for all only on fire place ...... hahaaaaa). Here is the image and furnish greeting card.
This image from Christmas Card Kit.
This is after convertion.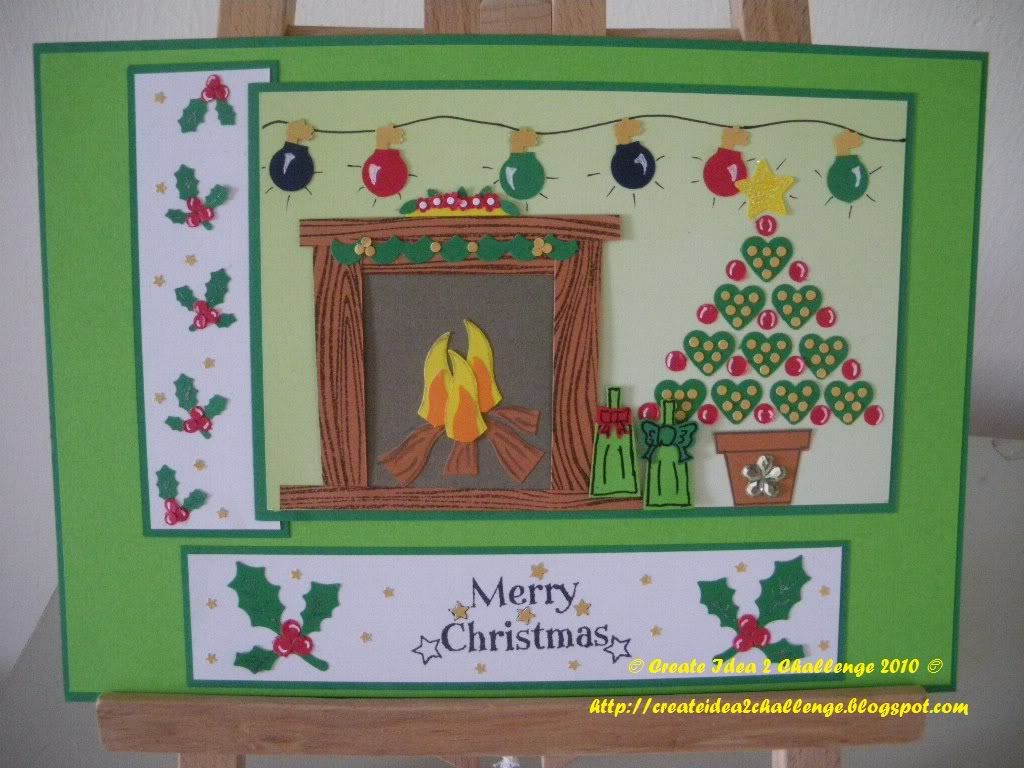 Click on picture for enlarged view
~~~~~~~~~~~~~~~~~~~~~~~~~~~~~~~~~~~~~~~~~~~~~~~~~~~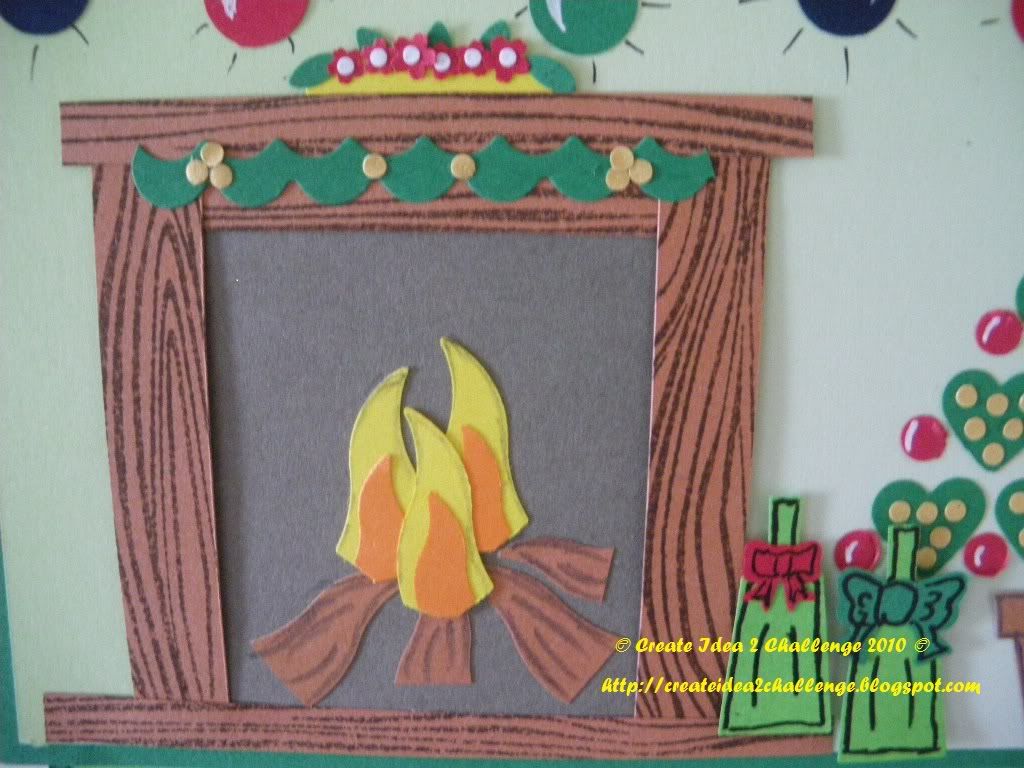 This is 1st time im using the punches to do the fire place and the details as below :-
Fire Place : Hero Arts Designer Woodgrain and cut up with the shape.
Fire : Using the leaf and trim up.
Flower Arrangement : Flower pot, Martha Stewart Deep Edger Punch - Floral Vine and others punches.
Gift : Hagoita, Bow Tie and Riboon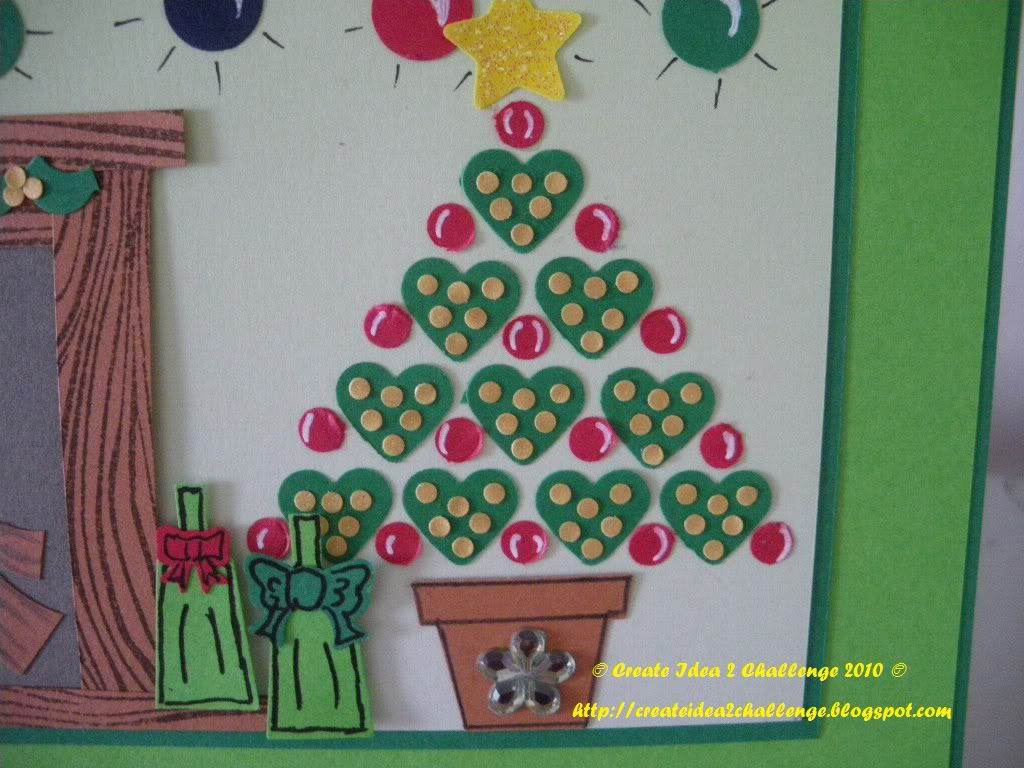 Heart Tree is using flower pot, circle and heart. The heart dot im using the Martha Stewart Deep Edger Punch - Doily Lace to do up the decoration.
Once agian thanks for looking and happy crafting
Regards
^_^