I have done a handmade Hand Bouquet greeting card which is done a year ago and I would like to share this papercraft to all the scrapper who is visit my blog.
All the greeting card which I made mainly is using the punches imaged and I hope it will suit the above challenge .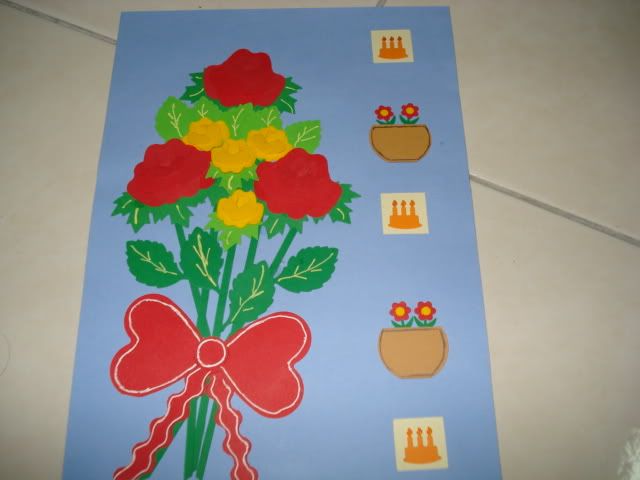 Material Use
--> Carl Punch on imaged Heart as a ribbon, Apple as roses, Leaf, Cake, Circle as flower pot ... etc.
Cardstock
--> Lavender Colour as a background.

Thanks for looking and enjoy ur weekend

.
Best wishes,