I was introduced by Steph, sister of Southern Fairy. I have done a simple layout for the above challenge. I hope you like the result.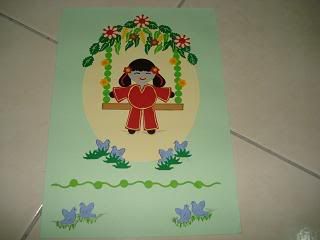 Material Use
--> The design of the card mainly is use by Carl Punch on imaged Dove, Cicle, Daisy, Leaf ...etc
Cardstock
--> Light Green Colour as a backfground
Thanks for looking and have a great weekend.
Best wishes ,